A Holistic Approach
Design. Content. Interconnectivity.
Our approach is holistic with a focus on helping clients integrate all of the pieces required to launch, sustain and scale their business or project. Starting with vision and purpose as a strategic filter, we offer design, content marketing and IT solutions that take into account budget, brand personality and business model. Contact us to schedule a free discovery call to learn how we can support your vision.
OUR SERVICES
Design for Reach & Visibility
Website Development
Logos & Branding
Graphic Design
Social Media
SEO/SEM
ORM
Strengthen your presence.
Content Services to Drive Revenue

Copywriting & Editing
Media Transcription
Photography/Video
Audio/Sound
Podcasting
Blogging
Attract & retain customers.
Tech for Growth & Efficiency

CRM & Marketing Automations
Communications Solutions
Systems Integrations
Team Collaboration
Data & Reporting
Admin Support
Work and scale efficiently.
Great Brands We've Worked With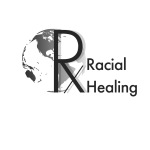 Contact Us
Say hello (at) visionkite (dot) com.