Book a free consultation to learn more.
Ready to Take Off?
VisionKite is a full-service web consulting and design company. We're passionate about the web and helping people use it to make their vision a reality. Get in touch to discuss how we can help you launch your project or level up. 
A Holistic Approach
Design. Content. Interconnectivity.
Our approach is holistic with a focus on helping clients integrate all of the pieces required to launch, and grow their business. Contact us to schedule a free discovery call to learn how we can help. 
OUR SERVICES
Solving the business puzzle… We help clients connect all the pieces.
KEY FOCUS AREAS
How We Can Help
IDENTITY DEVELOPMENT | Strengthen Brand Presence
CREATIVE CONTENT | Increase Engagement & Profitability
TECH & IT | Set up & Refine Your Business Process
Watch Your Business Soar
Our team provides integrated solutions that help clients through all stages of their business.
A Few of Our Clients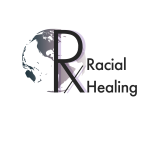 Contact Us
Say hello (at) visionkite (dot) com.